Day 1
Depart London in the evening for flight to Bangalore, via Delhi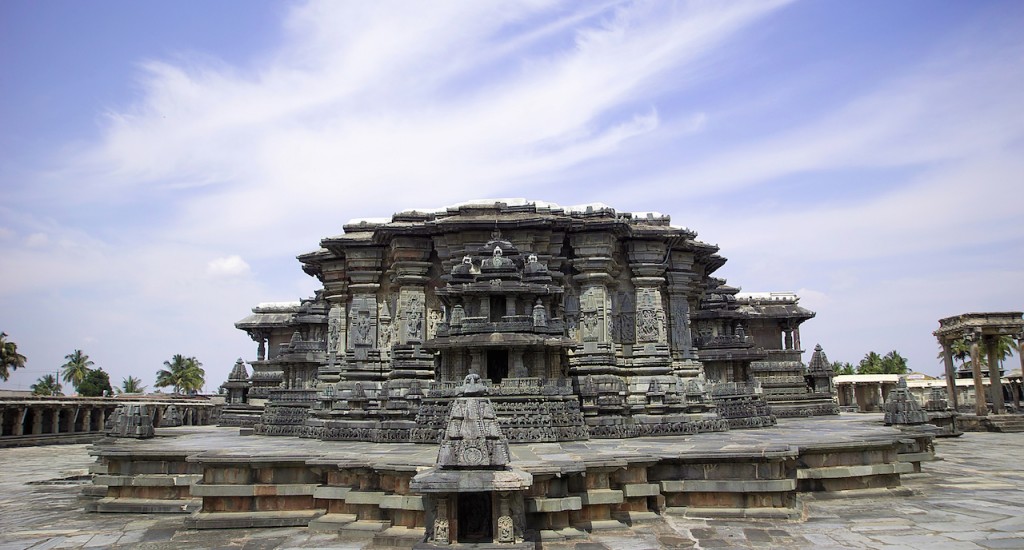 Day 2
Arrive into Bangalore in the early afternoon, where you will be met by your driver. You will continue directly to Chikmagalur, the drive that should take 5.5hrs. Chikmagalur is close to the temple complexes of Belur and Halebid that you will explore over the coming days. Spend the remainder of your day relaxing.
Day 3
Today you will enjoy an excursion to Belur and Halebid, once the heart of the Hoysala Empire.
Day 4
From Chikmagaulr head to Mysore, this should take around 4 hours, covering a distance of approximately 175km. Mysore is famous for its silk and incense production, along with its Maharaja's Palace. It's easily one of South India's most interesting and appealing cities. If you are here on a Sunday, enjoy the palace illuminated by thousands of lights this evening.
Day 5
Enjoy a walking tour of Mysore today, which takes you past Mysore's historic buildings and through its bustling and colourful spice and vegetable markets.
Day 6
From Mysore head to Nagarhole National Park, a journey that should take approximately 3 hours. With increasing tiger and leopard sightings in recent years, and a good population of elephant, Nagarhole is arguably South India's best park.
Day 7
Today you will enjoy a game drive by jeep as well as a game drive by boat to make the most of the park's wildlife diversity.
Day 8
From Nagarhole head north to Coorg, a scenic journey that should take around 3 hours. Coorg is one of South India's most beautiful regions carpeted with cardamom jungles and coffee plantations.This afternoon visit Bylkuppe, a unique Tibetan settlement.
Day 9
Enjoy a visit to a coffee plantation today. The remainder of your day is at leisure to relax or enjoy a walk.
Day 10
From Coorg head west to Neeleshwar on the coast. This should take around 5-5.5 hours. Spend the remainder of your day relaxing in this remote and idyllic beach location.
Day 11
Enjoy today completely at leisure.
Day 12
Enjoy today completely at leisure.
Day 13
This morning you will head to Managalore, which should take approximately 3 hours, for your flight to London via Mumbai departing in the morning. If you don't fancy an early start (approximately 5am) then there's the option of staying in Mumbai for your last night.
Inside Karnataka is a fantastic option if you've visited India before and are looking for something a little unique. Starting in Bangalore the journey takes in Belur and Halebid, one at the heart of the Hoysala Empire; Mysore, home to an exquisite palace and famed for its silk, sandalwood and incense productions and Nagarhole National Park, a former hunting ground that's home to wild elephant as well as tigers. From here the trip continues into glorious Coorg, a distinctive region with coffee growing at its core. Coorg is also home to one of the largest Tibetan communities in India. This wonderful trip ends in Neeleshwar, a beautiful and remote beachside locations and the perfect way to unwind before returning home.
Everything we do is tailor-made; our itineraries are just suggestions to give you an idea of what is possible. Please contact us so we can tailor the perfect holiday exclusively for you.