Day 1
Depart London in the evening for your overnight flight to Delhi
Day 2
This morning you will arrive into Delhi where you will be met by your private car and driver. You will be driven to your beautiful accommodation where you can spend the remainder of your day at leisure.
Day 3
Enjoy our Old and New Delhi City Tour today. Note the complete contrast in atmosphere and architecture between the two areas of the city. This evening you might like to enjoy a guided night walk through Chandi Chowk, one of India's oldest markets.
Day 4
This morning you and your driver will head to Jaipur, a journey that should take approximately 5 hours, covering 250km. Jaipur is known as the 'Pink City', it's home to fine havelis, forts and palaces. It's a wonderful introduction to Rajasthan. Later this afternoon / early evening enjoy our Jaipur Bazaars Walking Tour.
Day 5
Today enjoy our Jaipur Ciy Tour and Ambert Fort.
Day 6
From Jaipur head east to Agra today, a journey that covers 250km. We recommend stopping at Fatehpur Sikri, a UNESCO World Heritage Site that was the capital of the Mughal Empire for 10 years. Later this afternoon, once you've checked into your hotel in Agra, you will head back out to see the glorious Taj Mahal at sunset.
Day 7
Return back to the Taj Mahal this morning to enjoy its splendour at sunrise. Afterwards your driver will take you to Gwalior, home to one of India's finest hilltop forts. This journey covers approximately 118 km, and should take about three hours. Later this afternoon you will enjoy a tour of Gwalior.
Day 8
Drive to Orchha today, a journey that should take approximately 3.5 hours, covering a distance of 140km. Orchha, known as the 'hidden place', is an architectural gem with soaring sandstone temples , derelict palaces and beautiful cenotaphs that reflect in the water. Spend the remainder of your day at leisure in this peaceful location.
Day 9
Today you'll enjoy our Orchha Temple Complex Visit, before continuing to Khajuraho, a drive that should take approximately 4 hours. The ancient Hindu temples at Khajuraho are a UNESCO World Heritage site and are known for their resplendent and erotic carvings.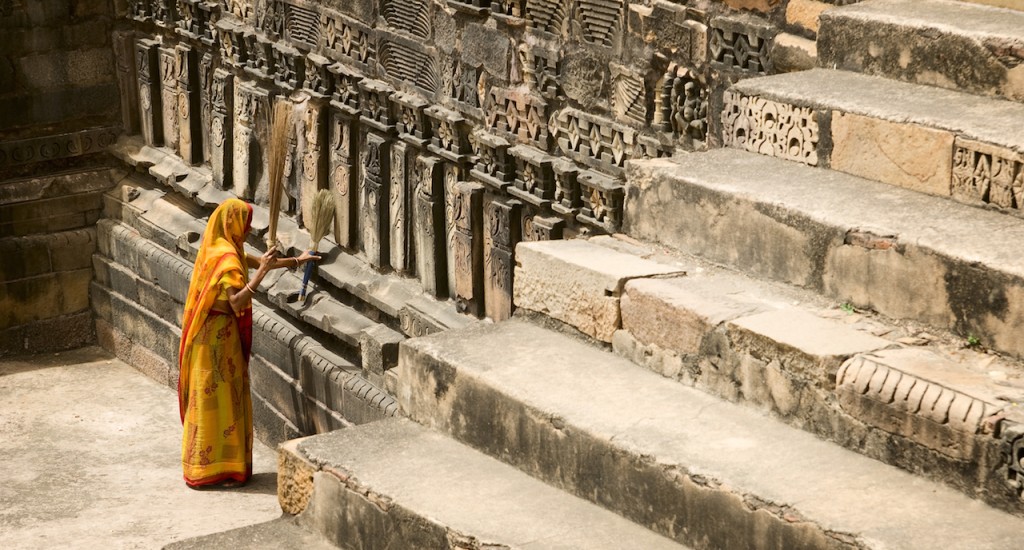 Day 10
Explore the Khajuraho Group of Monuments today. The remainder of your day is at leisure.
Day 11
This morning you will take a short flight west to Varanasi, the great Hindu city that stretches along the Ganges. This evening enjoy a private aarti ceremony down on the ghats.
Day 12
This mornig enjoy a morning boat ride on the ghats. This afternoon visit Sarnath or alternatively enjoy our textile and weaving tour.
Day 13
From Varanasi you will fly to Delhi, where you will be met on arrival. You will be transferred to your hotel where you will spend your evening at leisure.
Day 14
Departure transfer to international airport in Delhi for flight at 13:45.
Everything we do is tailor-made; our itineraries are just suggestions to give you an idea of what is possible. Please contact us so we can tailor the perfect holiday exclusively for you.
Designed for history enthusiasts, our Treasures of the North itinerary is packed full of ancient temples, UNESCO World Heritage Sites, shimmering palaces and soaring forts. It takes in Delhi, Jaipur and Agra (otherwise known as 'The Golden Triangle') along with Gwalior's formidable fort, Orchha's unique temple complex and Khajuraho's erotic carvings. The trip ends in Varanasi, India's most sacred city that stretches along the ganges. This is a magnificent journey.